16 May 2022
Celebrating Success
We are delighted to announce that Selma M in Year 12 has been selected for the prestigious Royal Academy Young Artists' Online Summer Show Exhibition 2022. Selma's artwork was chosen from over 21 000 entries nationwide, which is a remarkable achievement. Well done Selma!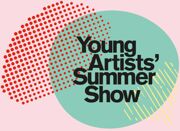 The exhibition will launch on 19th July. All selected artworks will be available to view online from this date and will remain on the RA site indefinitely.
Thank you to all of you who took part and submitted some fabulous work!
The Art Department