Notable Past Students
Former Head Girl (1974-75), Professor Dame Jane Francis is the Director of British Antarctic Survey. In 2017 she was appointed Dame Commander of the Most Distinguished Order of Saint Michael and Saint George (DCMG) in recognition of services to UK polar science and diplomacy. She became Chancellor of the University of Leeds in 2018.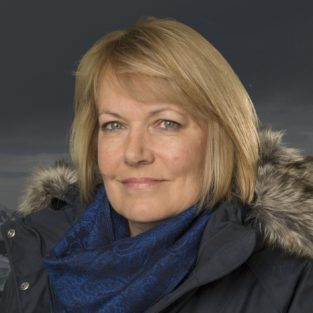 https://www.bas.ac.uk/profile/janefr/
Mary Tourtel was born in 1874 in Kent as Mary Caldwell. Her father was a stained-glass artist and a stonemason. Her elder brother Edmund became a talented animal painter in Africa, while another brother, Samuel Jr., continued the family's stained-glass tradition. Between 1884 and 1889, she followed drawing lessons at the Simon Langton School for Girls. She studied at the Sidney Cooper School of Art (nowadays University for the Creative Arts) in Canterbury, and then at the Royal College of Art.